Global Exposure for your Property
We make it our business to lift the bar when it comes to marketing and maximising the exposure of our clients' properties.
RE/MAX is one of the only real estate groups with a truly global sales website, where your property will be exposed to millions of buyers overseas, with the price in their local currency and all details in their own language.
With foreign investment in Australia – and particularly the Gold Coast – growing, this exclusive service can produce some exceptional sales results.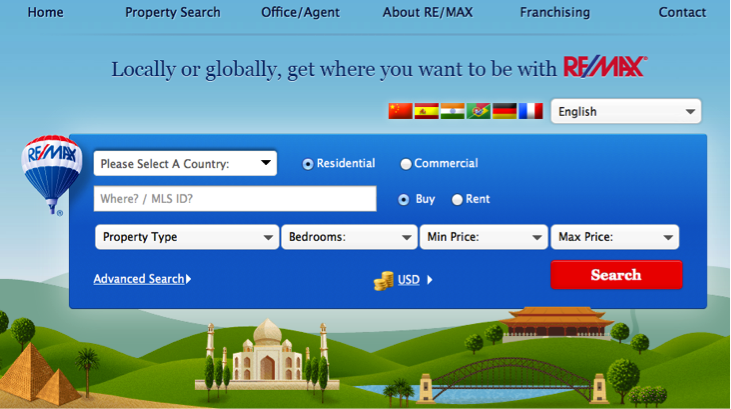 RE/MAX is a truly global phenomenon, with more than 100,000 agents in nearly 100 countries worldwide, that leads the industry in providing real estate services across residential, commercial, referral, relocation and asset management.
As a buyer or seller, you've come to the right place. Our RE/MAX Global website connects you to our international partners around the globe, where you can find the right house in just minutes.
It's little wonder that nobody in the world sells more real estate than RE/MAX. Whether you're searching for a Peruvian palace or a cottage in the Cotswolds, RE/MAX Global has listings for you.
Just ask one of our agents about listing your property on our RE/MAX Global website. Maximum exposure increases your opportunity to achieve a maximum sales price!